Bank of America and the traditional banking system is being disrupted across a wide variety of core revenue streams.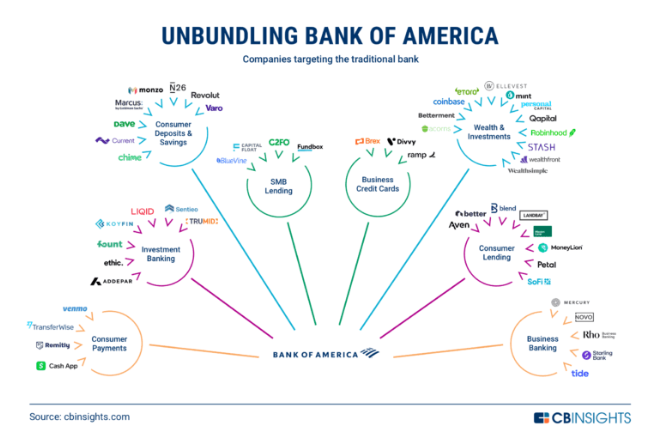 The banking industry has not been spared from the impact of Covid-19. Bank of America, for one, saw profits drop 16% year-over-year (YoY) in Q3'20 to $4.9B. The pandemic has also accelerated recent trends in banking, especially among the millennial demographic, which tends to favor digital banking and online brands over traditional banks.
Tech companies are chipping away at the traditional bank's market share. For example, stock trading app Robinhood's commission-free approach to investing has forced incumbents to follow suit, while products like Venmo and Cash App have disrupted peer-to-peer payments.
Source: CBINSIGHTS